Deprecated
: Function get_magic_quotes_gpc() is deprecated in
/var/www/webseite/wordpress/wp-includes/formatting.php
on line
4796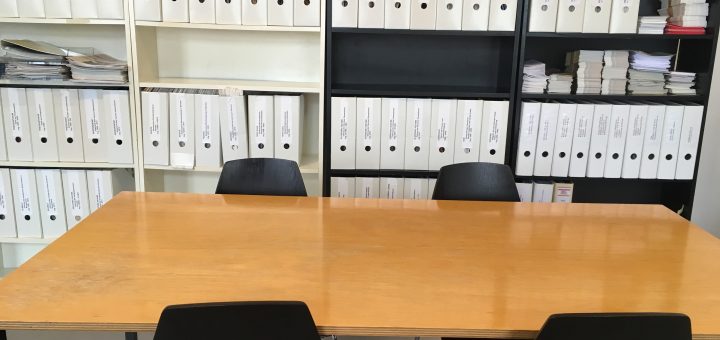 Büro Wien:
Dr.in Cornelia Kogoj, Studium der Publizistik und Germanistik. Seit 1998 Generalsekretärin der Initiative Minderheiten. Kuratorin (mit Martina Böse und Sylvia Mattl) der Ausstellung "Gastarbajteri. 40 Jahre Arbeitsmigration" (Wien Museum, 2004) und (mit Andrea Härle, Michael Weese, Susanne Winkler und Werner Michael Schwarz) der Ausstellung "Romane Thana. Orte der Roma und Sinti" (Wien Museum, 2015). Sie ist Mitherausgeberin der Publikation "Viel Glück! Migration heute. Perspektiven aus Wien, Belgrad und Istanbul "(2010) und gemeinsam mit Christian Kravagna Autorin von "Das amerikanische Museum. Sklaverei, Schwarze Geschichte und der Kampf um Gerechtigkeit in Museen der Südstaaten"(2019). kogoj(at)initiative.minderheiten.at
Sabine Schwaighofer, Finanzverantwortliche (Buchhaltung, Controlling und Abrechnungen) sowie Verantwortliche für die Webauftritte der Initiative Minderheiten. schwaighofer(at)initiative.minderheiten.at
Ebru Uzun, geboren in Wien, kaufmännische Ausbildung. Seit 2017 bei der Initiative Minderheiten für Sekretariat, Projektorganisation, Administration, Personalverwaltung sowie für die Akquisition und Organisation der Stimme-Inserate zuständig. office(at)initiative.minderheiten.at und abo(at)initiative.minderheiten.at
Dr. Mikael Luciak, Bildungswissenschafter und Psychotherapeut, studierte an der Universität Wien (Pädagogik/ Sonder- und Heilpädagogik), der San Francisco State University (Counseling) und der University of California, Berkeley (Social and Cultural Studies in Education). Er forscht, lehrt und publiziert seit 1995 an Universitäten im In- und Ausland (Universität Wien, Wirtschaftsuniversität Wien, University of San Francisco, Universität zu Köln) zu Interkultureller, Migrations- und Inklusiver Pädagogik. Er ist langjähriges Vorstandsmitglied der International Association for Intercultural Education (IAIE) und Editorial Board Member des Journals Intercultural Education. Seit März 2013 ist er wissenschaftlicher Leiter verschiedener vom ESF bzw. dem österreichischen Bildungsministerium geförderter Erwachsenenbildungsprojekte an der Initiative Minderheiten: Roma Bildungs- und Ausbildungsstudie (ROMBAS), Inklusives Bildungsmentoring für Geflüchtete (BILDMENT) und aktuell, Peer-Mentoring und Biografiearbeit für MigrantInnen, Geflüchtete und bildungsbenachteiligte Minderheitengruppen am Weg zu höherer Bildung (PEERMENT 2019-21). mikael.luciak(at)univie.ac.at
Mag.a Gamze Ongan, Studium Marketing und Management in Istanbul und Theaterwissenschaften in Wien. Rechercheleitung und Mitautorin der Ausstellung Gastarbajteri – 40 Jahre Arbeitsmigration (Wien Museum, 2004). Seit 1993 Obfrau von Peregrina – Bildungs-, Beratungs- und Therapiezentrum für Migrantinnen. Seit 2008 Chefredakteurin der STIMME – Zeitschrift der Initiative Minderheiten. Sie war Mitglied im Redaktionsteam von Viel Glück! Migration heute. Perspektiven aus Wien, Belgrad und Istanbul und ist Mitherausgeberin der gleichnamigen Publikation. stimme(at)initiative.minderheiten.at
Redaktion Radio Stimme: ehrenamtliche Koordination durch das Redaktionskollektiv. radio.stimme(at)initiative.minderheiten.at
Büro Innsbruck
Mag. Michael Haupt, Studium der Erziehungswissenschaften in Innsbruck. Geschäftsführung Initiative Minderheiten Tirol, Mitglied des Kulturbeirats für Kulturinitiativen des Landes Tirol (seit 2018), Vorstandsmitglied TKI – Tiroler Kulturinitiativen/IG Kultur Tirol, langjährige Kulturarbeit in verschiedenen Feldern. Redakteur beim freien Radio Innsbruck, FREIRAD, Ausstellungen und Veröffentlichungen als Fotograf.
Alena Klinger BA, Studium der Soziologie an der Friedrich-Alexander Universität in Erlangen/Nürnberg. Aktuell im Masterstudium Gender, Kultur und Sozialer Wandel in Innsbruck. Engagiert beim Kulturverein Vogelweide sowie der Diskussionsreihe WieWirLebenWollen. Selbstständig im Bereich Fotografie und Gestaltung.